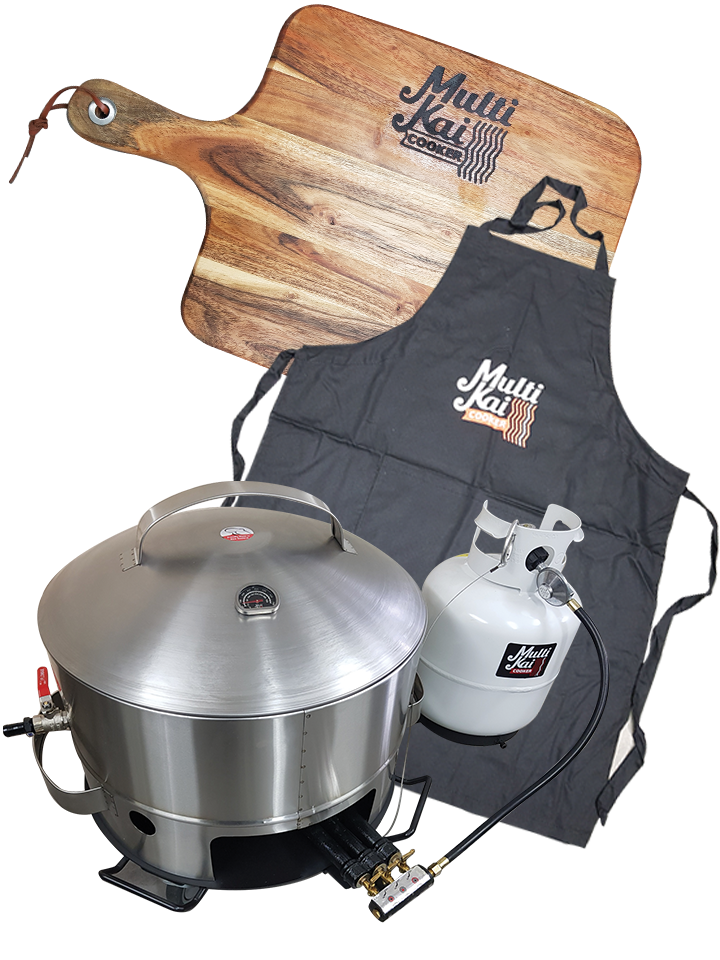 Fundraising? Hire a MultiKai Cooker Today
You can hire a commercial sized MultiKai Cooker directly from those listed below to suit any occasion or function and to feed anywhere from 80 people through to 400 people. Great for fundraising, club functions and special occasions where you need to feed lots of people all at the same time.
Each unit is supplied complete with a hose & regulator assembly, instruction manual and Manuka wood chips. All you need to start cooking is a gas bottle and food.
View Commercial Cookers
Health and Safety Guidelines
When selling hangi food to the public for commercial use or for fundraising, it is IMPORTANT that you comply with local regulations.  
You need to ensure that you minimise the risk of food poisoning to the public from the consumption of food sold from stalls. Food can harbor and support the growth of bacteria that can cause serious food poisoning if not handled properly. It is important that you understand and comply with local regulations.  Below is a link to Food Safety fact sheets for charities and community organisations.
HEALTHY

No oil and low pressure, steam cooking.

ECONOMICAL

A 9kg gas bottle will cook up to 10 meals (2 basket size).

PORTABLE

Use anywhere outdoors in well ventilated areas (except indoors – refer to instruction manual).

EASY

Easy to use. Easy to clean. Easy to assemble.

CATERING

Functions, events or having family & friends over. Cooks for 10 to 250 depending on cooker size.

SAFE

Safe to handle. No permits required for local fire ban restrictions.