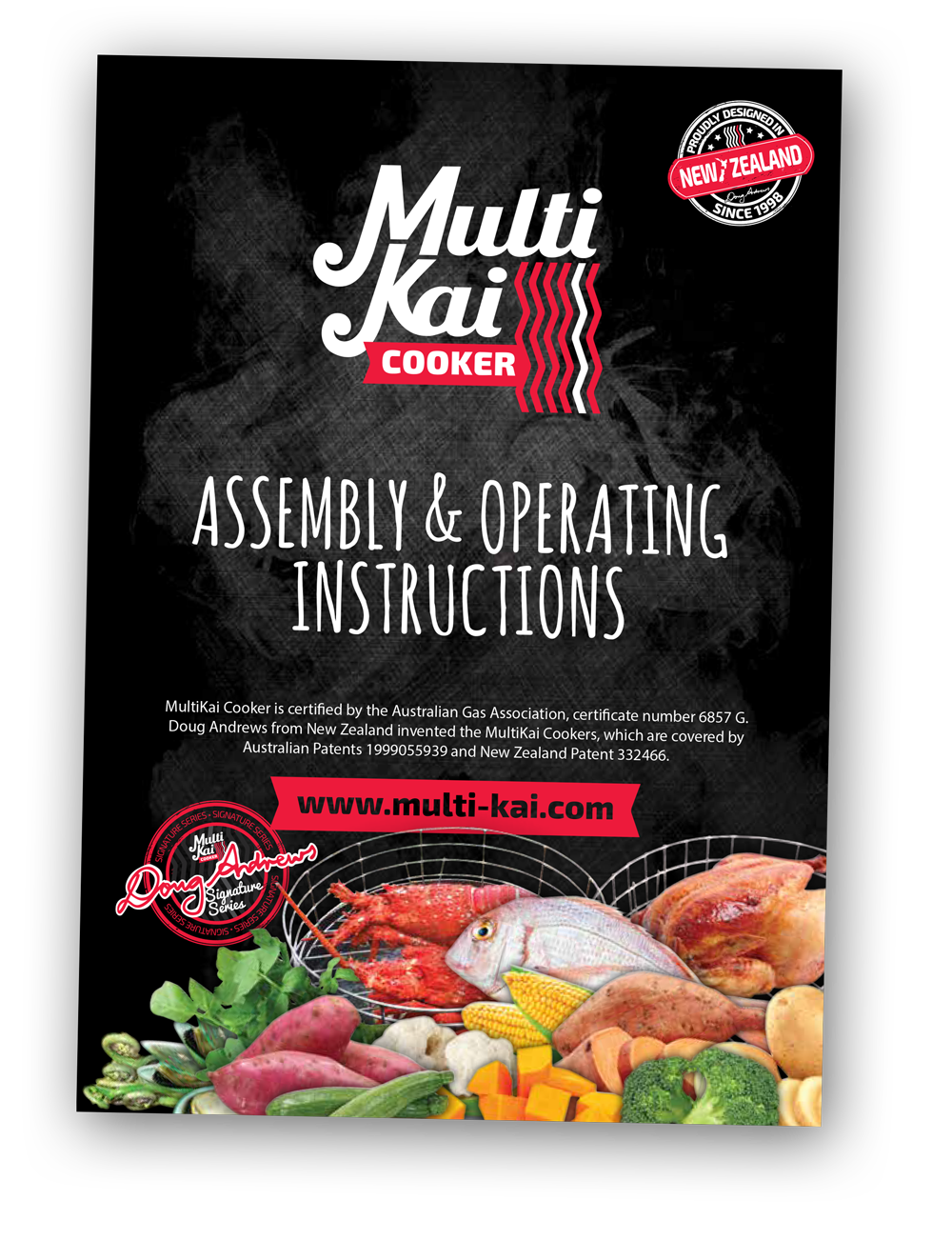 MULTI KAI COOKER MANUAL
These instructions are for the Benchtop, Family and Commercial MultiKai Cookers.
You will find in this MultiKai Cooker Manual:
– Assembly Instructions
– Lighting Instructions
– Rules & Regulations
– Using your MultiKai Cooker
– Helpful Hints
– and Recipes.
Download Manual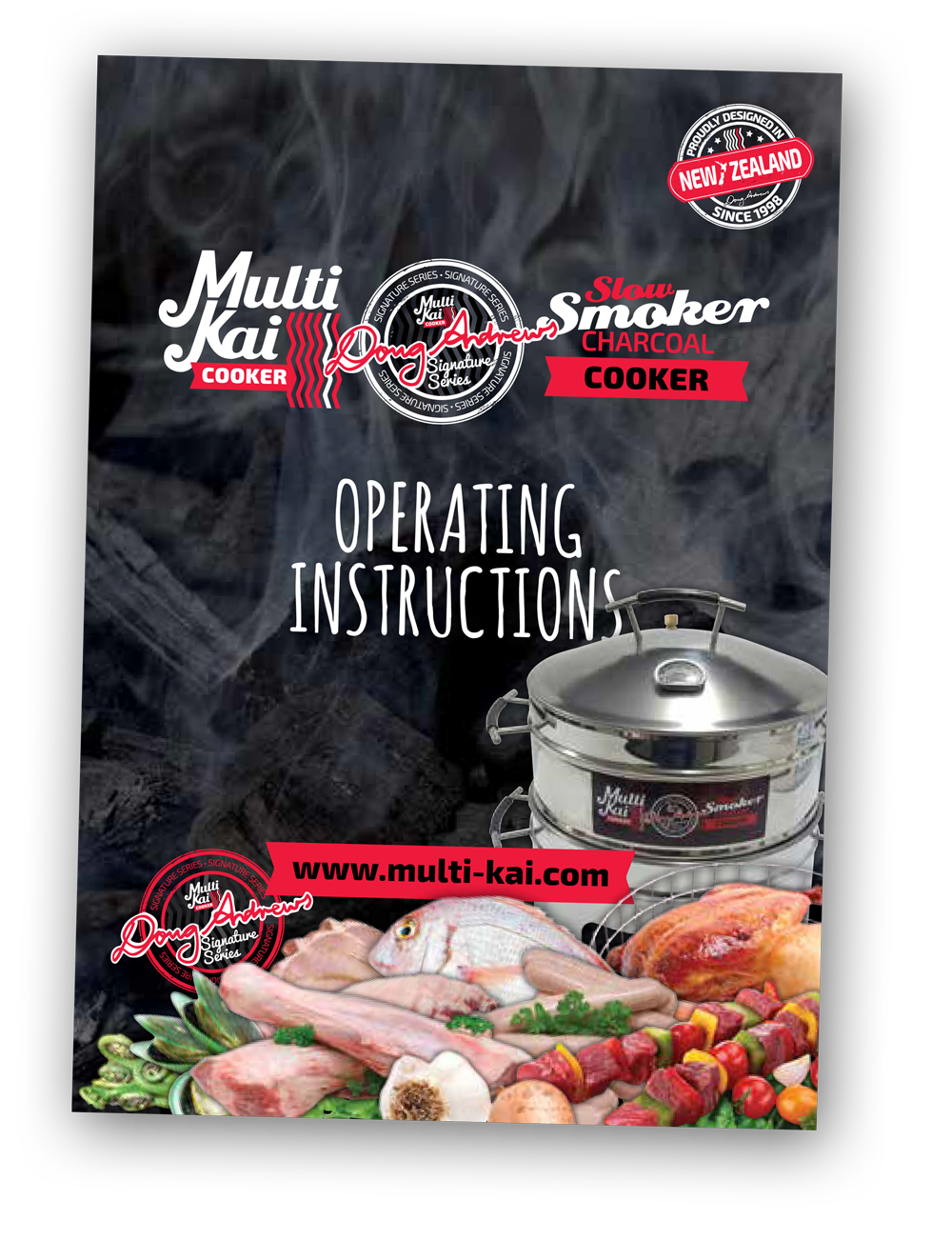 SLOW SMOKER CHARCOAL COOKER MANUAL
This simple and safe design sets this product over and above all other charcoal/Bridgette cookers and puts it in a league of its own.
The ability to slow cook or fast cook by simply adding or removing the heat deflector shield is one of the many features this product has to offer.
Slow Smoking / Cooking times: 75-130 degrees
By adding the deflector shield, reduces the temperature and restricts the charcoal / briquettes from burning off too fast. This slows down the smoking/cooking time to give you that tender and moist result and makes it very economical to cook. Absolutely perfect for a delicious family Sunday Roast.
Fast Smoking / Cooking times: 140- 200 degrees
By removing the deflector shield, increases the temperature substantially and gives you direct heat to the charcoal / briquettes for fast smoking/cooking time. Great for cooking steaks, sausages, kebabs, fish and more.
Download Manual
HEALTHY

No oil and low pressure, steam cooking.

ECONOMICAL

A 9kg gas bottle will cook up to 10 meals (2 basket size).

PORTABLE

Use anywhere outdoors in well ventilated areas (except indoors – refer to instruction manual).

EASY

Easy to use. Easy to clean. Easy to assemble.

CATERING

Functions, events or having family & friends over. Cooks for 10 to 250 depending on cooker size.

SAFE

Safe to handle. No permits required for local fire ban restrictions.